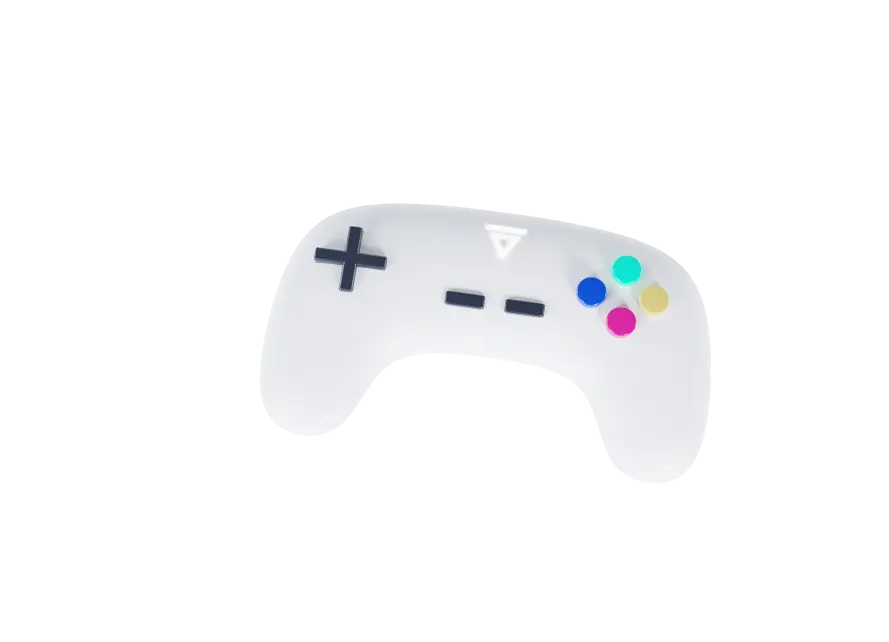 Develop P2E games powered by Velas
Put the most rapid EVM/eBPF blockchain available in the foundation of your P2E games.
Start Developing
What are P2E games?
Play-to-Earn games offer an ability to invest some time and crypto/NFT management efforts in a gamified solution that pays off with real earnings.
Discover P2E
Transparent & safe. Common risks of scam and fraud are minimized due to the nature of games involving cryptocurrency, which run on uncompromisable blockchains.
Constantly tracked by developers. P2E games, especially NFT-focused ones, are actively supported by the creator community, which means that P2E players get a lot of reaction to their actions and their feedback is really heard and turned into optimizations by developers.
Earning abilities. P2E players get to obtain non-fungible tokens right in the middle of gameplay that can be sold or traded however they like.
Lowest fees in the market. Transactions on Velas have the lowest fees so that nothing gets in the way of your decentralized play-to-earn experience.
Why Velas?
Velas is the fastest EVM blockchain ever, handling 50 000+ TPS at the lowest fees. The team behind Velas has taken care of relevant environmental and ecological needs by integrating an innovative hybrid consensus of Delegated Proof-of- Stake (DPoS) with Proof-of-History (PoH).
$0.00001
Transaction Fee:
1,2 second
Transaction Finality:
50 000+
Transactions per second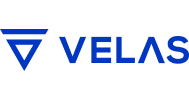 Transaction Throughput:
Up to 75 000 TPS
Transaction Fee:
$0.00001
Transaction Finality:
1.2 sec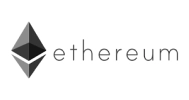 Transaction Throughput:
~1000-5000 TPS
Transaction Fee:
~$6
Transaction Finality:
6 mins (32 blocks)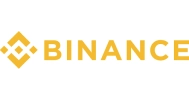 Transaction Throughput:
~160 TPS
Transaction Fee:
$0.15
Transaction Finality:
75 sec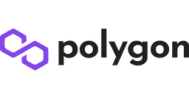 Transaction Throughput:
Up to 7 000 TPS
Transaction Fee:
~$0.000169
Transaction Finality:
30 mins to 1.5+ hours
Power your P2E Game with Velas
Discover how Velas helps developers and founders build P2E Games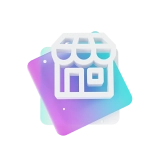 Build
Get all the tools and capacities to develop outstandingly performing P2E games in one place. Velas gives creators a whole ecosystem to work their ideas.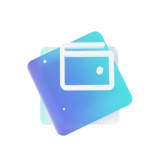 Up your game
Create play-to-earn experiences with cross-game items, decentralized in-game trading, and fully-on-chain components.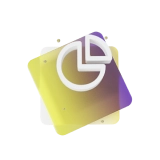 Pay, send & receive
Enable the smoothest gameplay experience for all users earning and trading NFTs inside your P2E games based on the fastest EVM blockchain out there, handling 50,000+ transactions per second.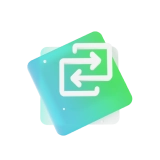 Velas Account
Easily create a one-click login profile where all the project kick-off opportunities are available in one place, including a Web 3.0-optimized crypto wallet.
Tutorials
Discover tutorials that help to start building ready-to-go projects on Velas in a few clicks
Discover All Tutorials

Add Velas ($VLX) token to your exchange or wallet
You may easily add Velas ($VLX) token to your DEX using our documentation portal. If you are stuck, use the 'get help' button.
P2E games based on Velas
Discover what play-to-earn capacities Velas readily delivers - see some of the major projects with the Velas blockchain at the core.
Discover All P2E
VELAS ACCOUNT
The most innovative authentication method for Wes 3 solutions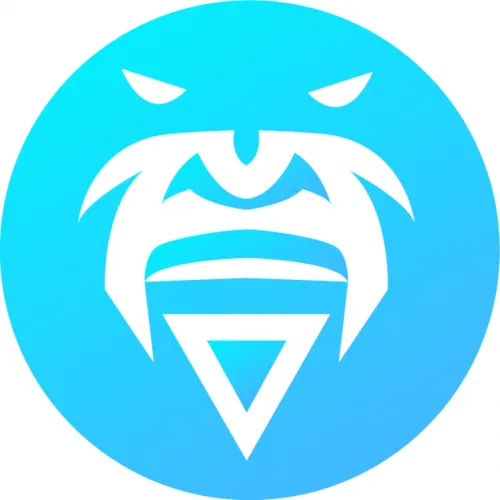 Velhalla
Players can build dungeons, earn crypto, and collect NFTs. The goal is to successfully raid other players' dungeons while fending off raids to your own.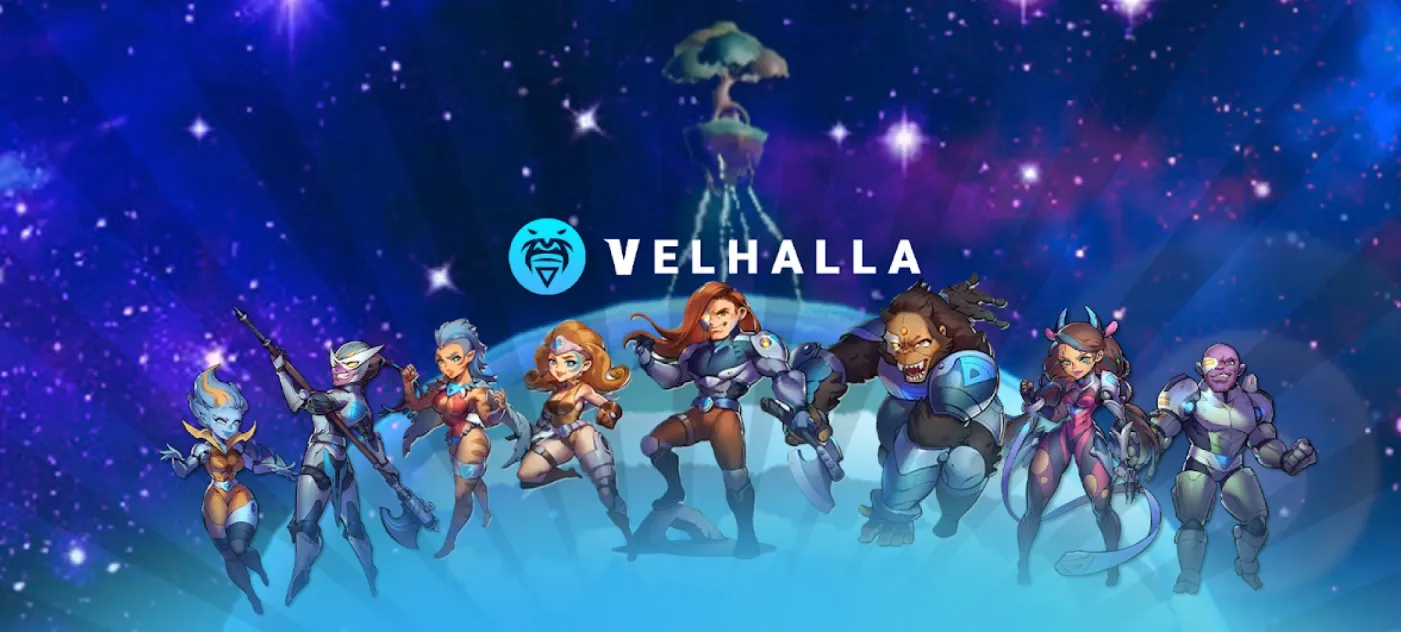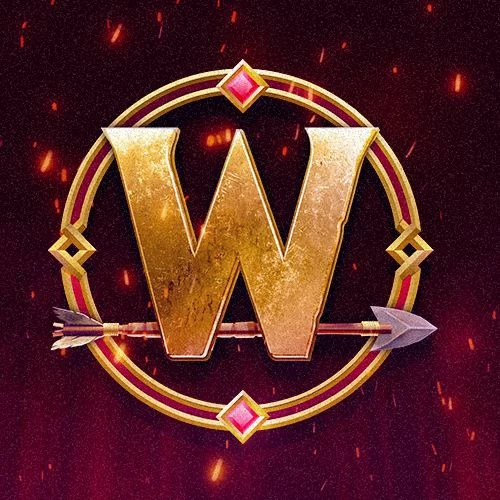 Warlands - Esport Gamefi
A competitive 5vs5 video game, with nuances of survival and strategy in real time, designed for digital sports, with a high component of team work.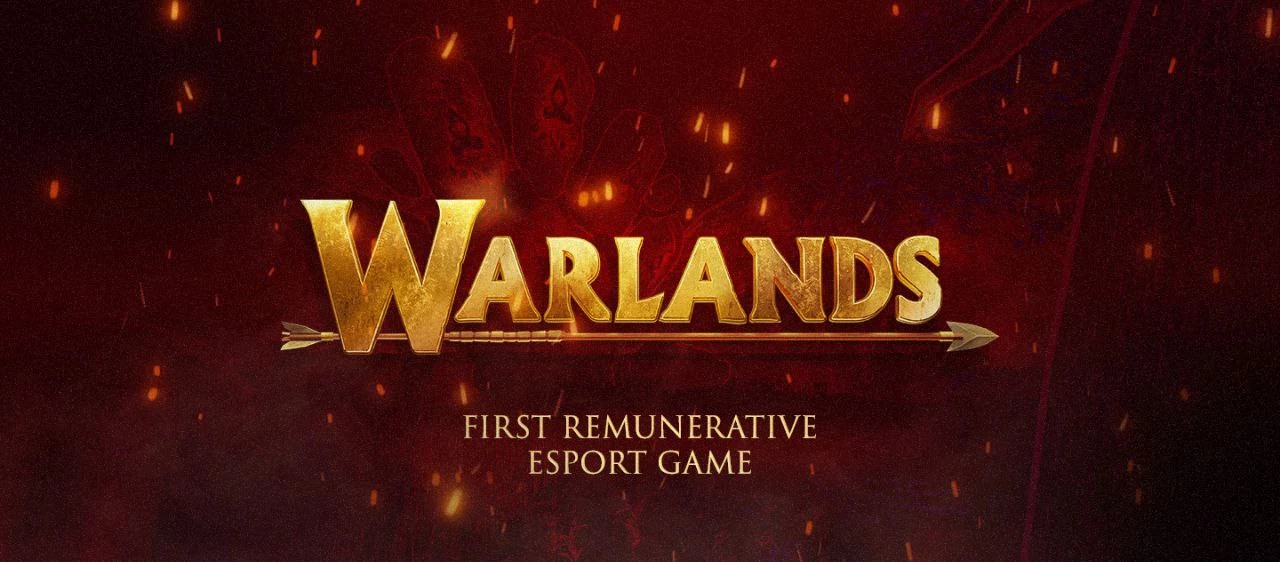 Migrate from Ethereum to Velas via specialized EVM
Velas EVM offers simple migration or integration of Velas capabilities by changing a single line of code:
web3 = new Web3(new Web3.providers.HttpProvider('https:// evmexplorer.velas.com/rpc'));
Learn more about EVM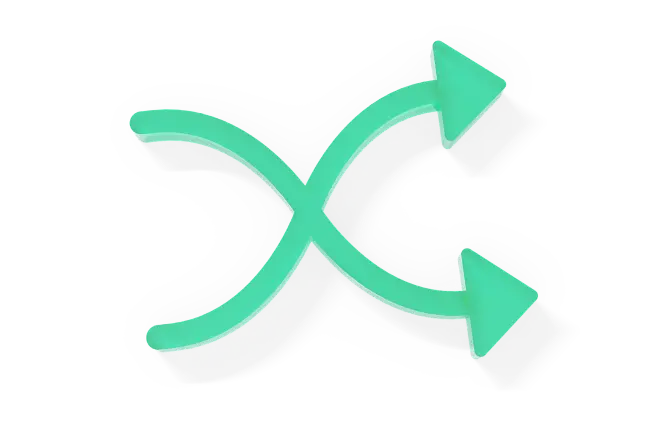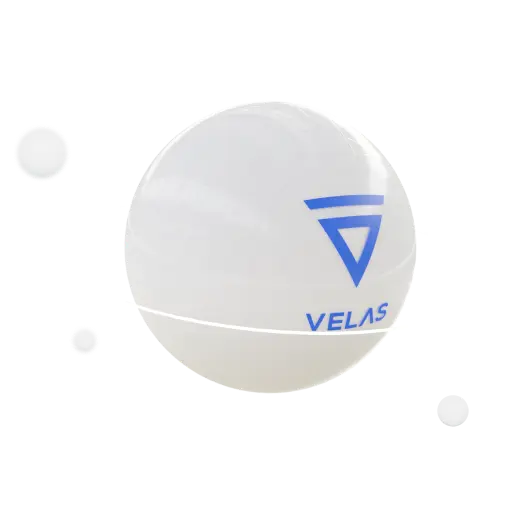 Did you know that Velas signs TX from space?
Velas grants the unique ability to sign transactions via a space node installed on the International Space Station for an ultimate decentralized experience.
Learn more
Join Velas developer community
Join the community of developers and engineers to share your ideas, get help, and start developing without limits
Ask technical questions on the Discord developer community
Join Discord
More benefits from Velas
Stay ahead of the curve with the latest news from Velas team and community
Velas Grants Program
Kickstart your project with the Velas grant program to reach new levels.
Apply for Grants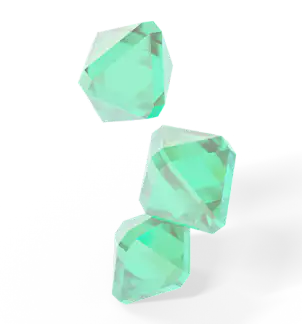 Velas Hackathons
Join Velas hackathons to elaborate the best project ideas together and get funded.
Join Hackathons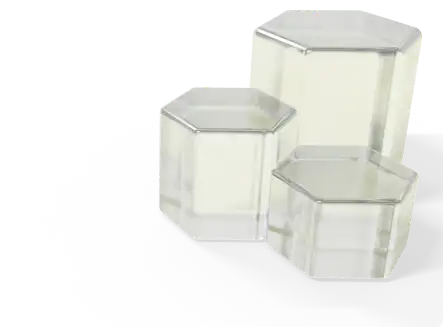 Velas Incubator
SOON
Join Velas Incubator to connect with professional mentors, partners, investors, and founders across the Velas ecosystem.
Join now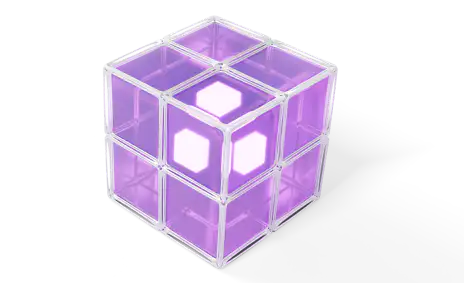 Suggest or invite a startup
Do you know founders or startups that make a great fit for the Velas ecosystem? Help us out and invite them!
P2E: The Future of the Gaming Industry with Velas Blockchain
Cryptocurrencies and blockchain technologies are gradually becoming part of everyday life. And the gaming industry is no exception. Next, we will take a closer look at what P2E is and why it is worth developing such games on the best blockchain for play-to-earn games Velas. Play-to-Earn (P2E) is a new term for video games where gamers can earn cryptocurrencies and NFTs through their gaming activities. The play-to-earn trend has gained a lot of momentum over the past few months. Play-to-Earn games combine gameplay and financial tools. Their difference from the usual Play-to-Win model is that gamers become the real owners of virtual items and tokens that can be sold and earn income in cryptocurrency. And now let's look at why Velas is an ideal platform for developing blockchain P2E games. Velas is an EVM blockchain and open source platform for decentralized projects and applications, processing from 50,000+ transactions per second with instant finalization (1.2 seconds), low commission ($0.00001), and Solidity support. The platform relies on: Safety. Velas uses the DPOS algorithm. A cycle block is created in which nodes with large weights are selected. The nodes selected for the cyclic block leave their stake.New blocks must be signed by 80% of the cycle-block nodes. Thus, in order to hack the system, an attacker needs to get into a cycling block with more than 80% participation and create fake nodes that will make up more than 80% of the entire system. And this is actually impossible to do. Scalability. Scalability refers to the ability of a system to evolve with growing demand. When we talk about scalability in blockchains, we are referring to their ability to process more transactions. Decentralization. A project is considered decentralized if there are no intermediaries or any third parties that can be represented by managers or an administrator. The Play-to-Earn model and NFT are changing the gaming industry. Now fans of cryptocurrencies and gamers can earn money in virtual worlds. P2E blockchain games have appeared on the market relatively recently, so users have the opportunity to find a new source of income with minimal investment. And developers have the opportunity to take a place in a promising and actively developing niche thanks to the Velas blockchain, on the basis of which such games can be developed.
Show more