Charting a New Course: Velas' Revamped Strategy for Success and Blockchain Growth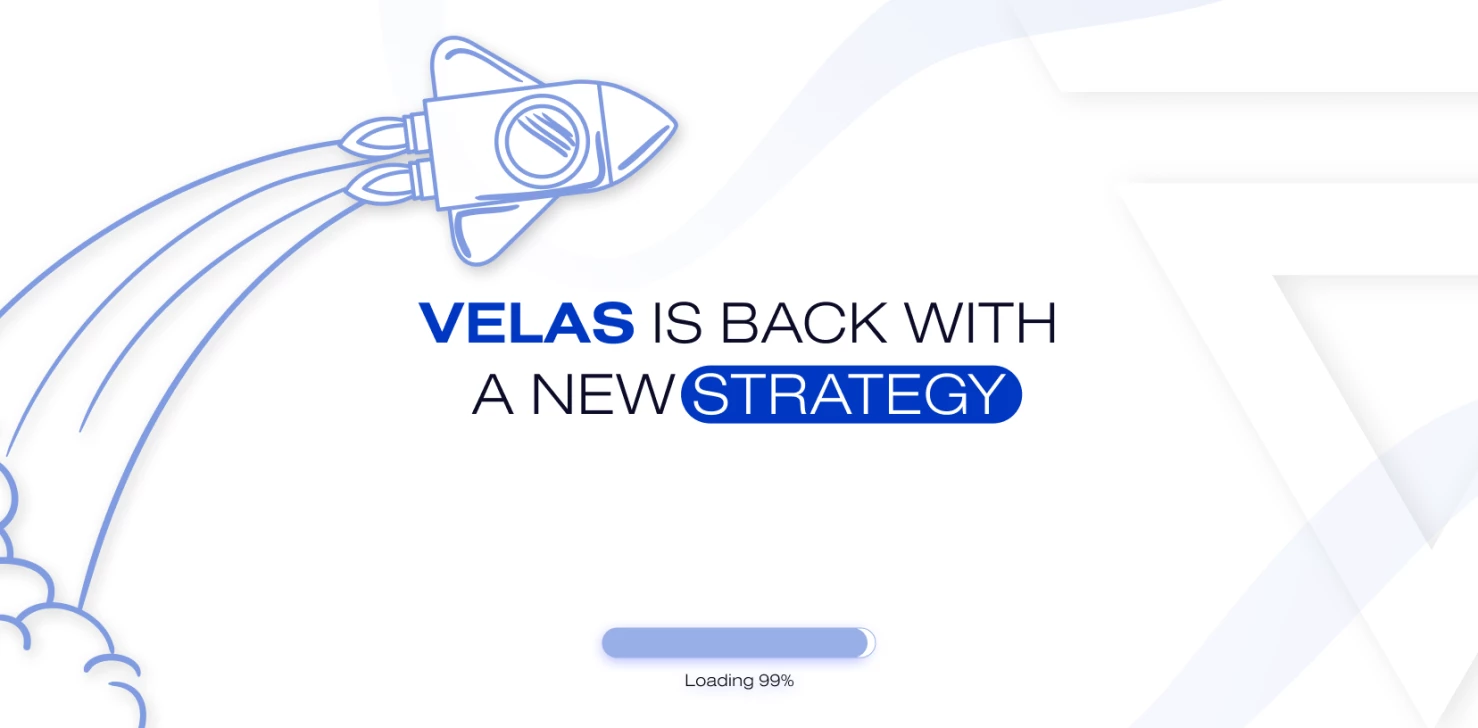 Marketing 4 min reading

Why did it happen?

What's next?

Thank You
More from Velas
Marketing, Technology 1 min reading
A Confluence of Blockchain and the iGaming Industry
Dive into the dynamic merger of blockchain & iGaming! 💡 Explore how this tech fusion is reshaping our virtual realms. Ready to level up? Click to unravel! 🔗🕹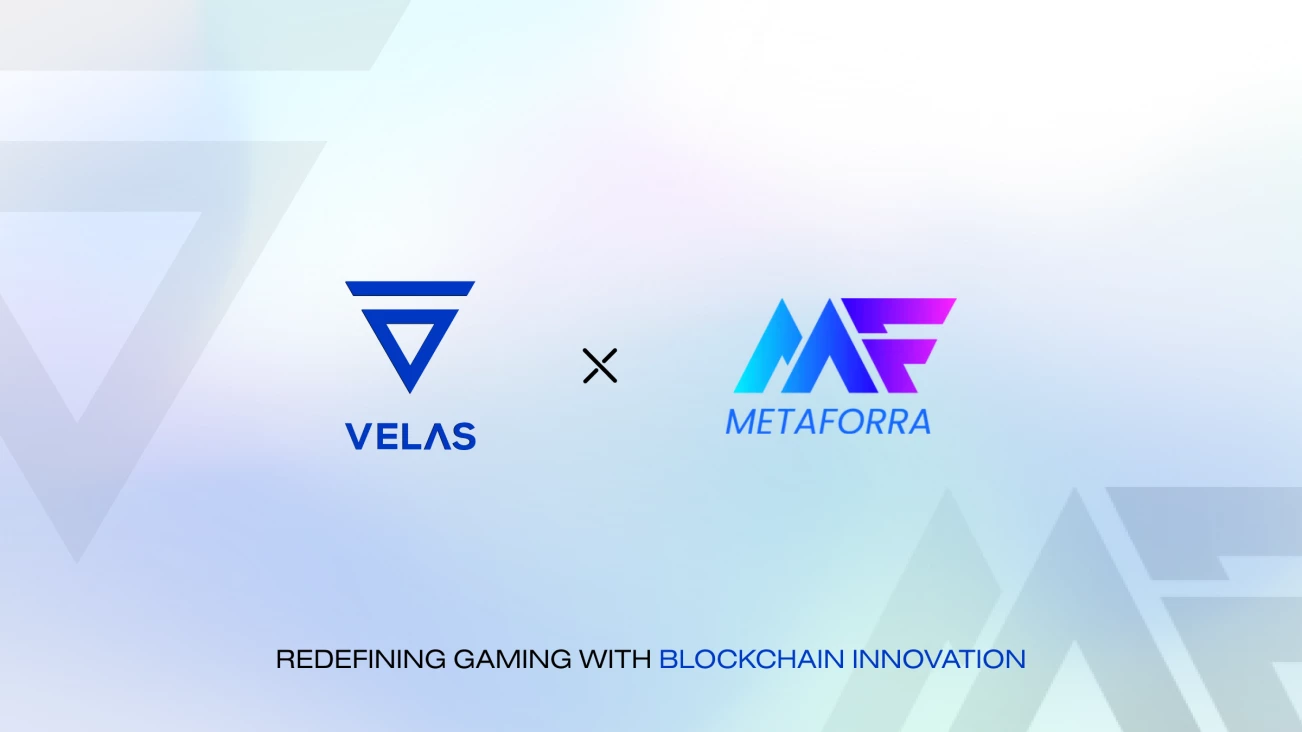 Marketing 1 min reading
Velas and Metaforra Unite to Revolutionize Gaming with Blockchain Integration
🎮 Velas & Metaforra merge forces for a game-changer in the industry! Discover how blockchain is reshaping gaming. Dive in NOW! 🔗🔥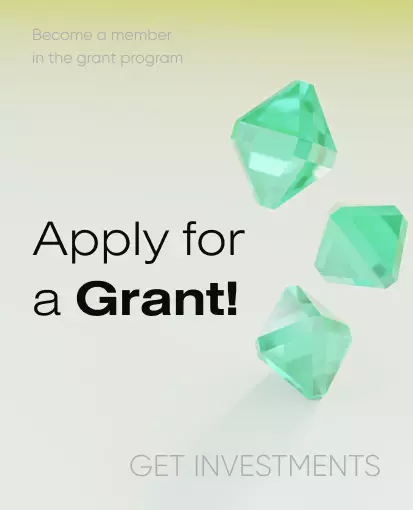 Dear Valued Community Members,
We would like to extend our heartfelt gratitude for your unwavering support throughout our journey. Today, we are delighted to bring you an important update regarding the recent maintenance pause.
This update aims to provide you with clear insights into the progress made and our commitment to continuous improvement. Thank you for being an integral part of our community.
Why did it happen?
We sincerely apologize for the pause in our activities, which was necessary due to the ever-evolving state of the market. Like many businesses, Velas found itself in a position where it needed to adapt to the current market conditions to ensure long-term success. During this pause, we seized the opportunity to assess and evaluate our strategies, ultimately leading to the development of a comprehensive plan for the future.
The pause allowed us to utilize the market conditions to our advantage and dedicate significant effort to crafting a new future for Velas. Our dedicated team worked tirelessly to create a robust and innovative strategy that aligns with the evolving needs of our community. We are excited to share some of the key points from this new strategy, giving you a glimpse of what to expect from Velas moving forward.
We deeply appreciate your patience and understanding during this time. Your continued support has been invaluable to us, and we are committed to delivering the best possible experience as we embark on this new chapter.
What's next?
Ecosystem Development :
Global restructuring: Velas will undergo a comprehensive restructuring process to strengthen its global presence and enhance its ecosystem development efforts.
Enhanced research and project selection: The research and project selection processes will be significantly improved, ensuring the identification and implementation of high-quality initiatives that align with Velas' goals.
Creation of fund-based units: Velas will establish fund-based units to facilitate ecosystem growth, fostering innovation, collaboration, and expansion within the market.
Data Analytics :
New structure formation: Velas will establish a new structure for data analytics, enabling the collection, analysis, and interpretation of data to derive meaningful insights and drive informed decision-making.
Creation of an internal knowledge database: Velas will develop an internal database to centralize knowledge and enable efficient data management, enhancing research and development processes.
Improved R&D processes: Velas will enhance its research and development processes to drive innovation, optimize product offerings, and meet the evolving needs of its users.
Product Development :
Restructuring vision for current products: Velas will refine and redefine its vision for existing products, ensuring they remain competitive, user-friendly, and aligned with market demands.
Development of developer and analytic tools: Velas will invest in the development of a range of tools and resources to empower developers and analysts, fostering a vibrant ecosystem of applications and solutions.
Technical Development :
Documentation restructuring and optimization: Velas will revamp its technical documentation, making it more accessible, comprehensive, and user-friendly, to facilitate smoother onboarding and development processes.
Launch of Velas Developer portal: A dedicated Velas Developer portal will be launched, providing a centralized hub for technical resources, documentation, and support for developers.
Continuous infrastructure performance and security improvements: Velas will prioritize the ongoing enhancement of infrastructure performance and security to ensure a robust and reliable platform for its users.
Marketing
Implementation of a new communication strategy: Velas will introduce a new strategy to foster open and transparent communication between the core team and the community.
Community restructuring and user engagement: The communities within Velas will be restructured, and effective techniques will be implemented to enhance user engagement, creating a vibrant and active community.
Thank You
In conclusion, we would like to extend our sincere appreciation to our amazing community for their unwavering support and dedication. Your continued belief in Velas has been a constant source of inspiration for us. We are incredibly grateful for the trust you have bestowed upon us and for being an integral part of our journey.
Your commitment and enthusiasm have been instrumental in shaping Velas into what it is today. We are truly humbled by the passion and loyalty that our community has shown. Moving forward, we are committed to staying transparent, responsive, and attentive to your needs and feedback.
As we embark on this exciting phase, we invite you to stay connected, provide feedback, and actively participate in shaping the future of Velas. We are committed to open communication and ensuring that your voices are heard. Thank you once again for being an integral part of our journey, and we look forward to achieving even greater milestones together.