Blockchain to Infinity and Beyond - Velas Server has Boarded the ISS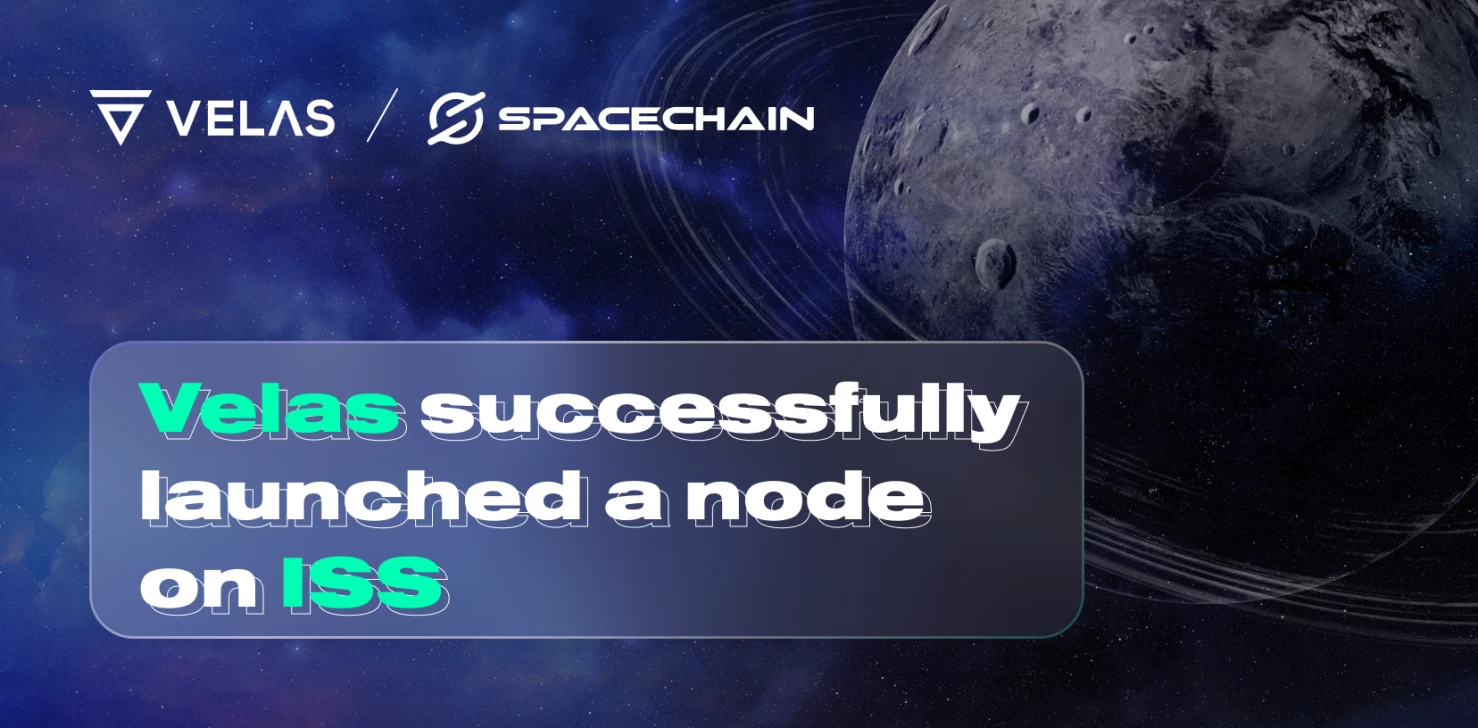 2 min reading

Velas blockchain has boarded the International Space Station
You may have already heard about the Velas extra-terrestrial blockchain being successfully launched in space in cooperation with SpaceChain which helped to deploy onboard a Spire Global satellite. But one of the first blockchain transactions conducted in space was only the first step in our initiative. With that in mind, we are proud to announce that the idea of bringing the light-client of the fastest EVM blockchain to the ISS went from a plain concept to full-on execution in less than nine months.
Velas blockchain has boarded the International Space Station
Velas payload has reached the ISS on the SpaceX-26 mission, which launched from the Kennedy Space Center in Florida on November 26. This mission was the 26th cargo resupply mission to the International Space Station. And it is thanks to our partner SpaceChain, and their mission integrator, Nanoracks, that this mission could happen in the first place.
The goal is to continue implementing high-performance space-based decentralization opportunities that are available without boundaries, now with the input of the ISS astronauts.
After successful boarding, we will begin our in-orbit testing. The payload software will then be able to process Velas blockchain test operations and send resulting digital assets, including VLX, tokens, and NFTs, etc. It will also be powering Velas blockchain transactions, serving as the foundation for smart contract creation and coin minting out of the orbit.
To the global progress of decentralized opportunities of today this means the fastest EVM chain with the cheapest transaction fees ($0,00001 per transaction) becoming also the most available and versatile blockchain solution on the planet and beyond. Here's what the top Velas executives have to say about that:
"We are extremely excited to be a part of the blockchain and Web3 history in the making. We are expecting some game-changer opportunities coming soon for all forward-minded crypto, dApp, and DeFi enthusiasts out there. And these will be quite easily available opportunities despite all the huge work put into the project."
"Our space blockchain client is about to enable new Web3 use cases. I believe we have managed to achieve a unique setup with this ISS-based deployment, with only a bunch of steps separating us from the full-on extra-terrestrial blockchain activities that originate from space."
What's next on the SpaceChain agenda? Stay tuned to find out. But seeing how things are going, the next stop for Velas blockchain may as well be Mars. Stay tuned for more updates about the node installation and testing.